Your Story Matters
Jan 24, 2023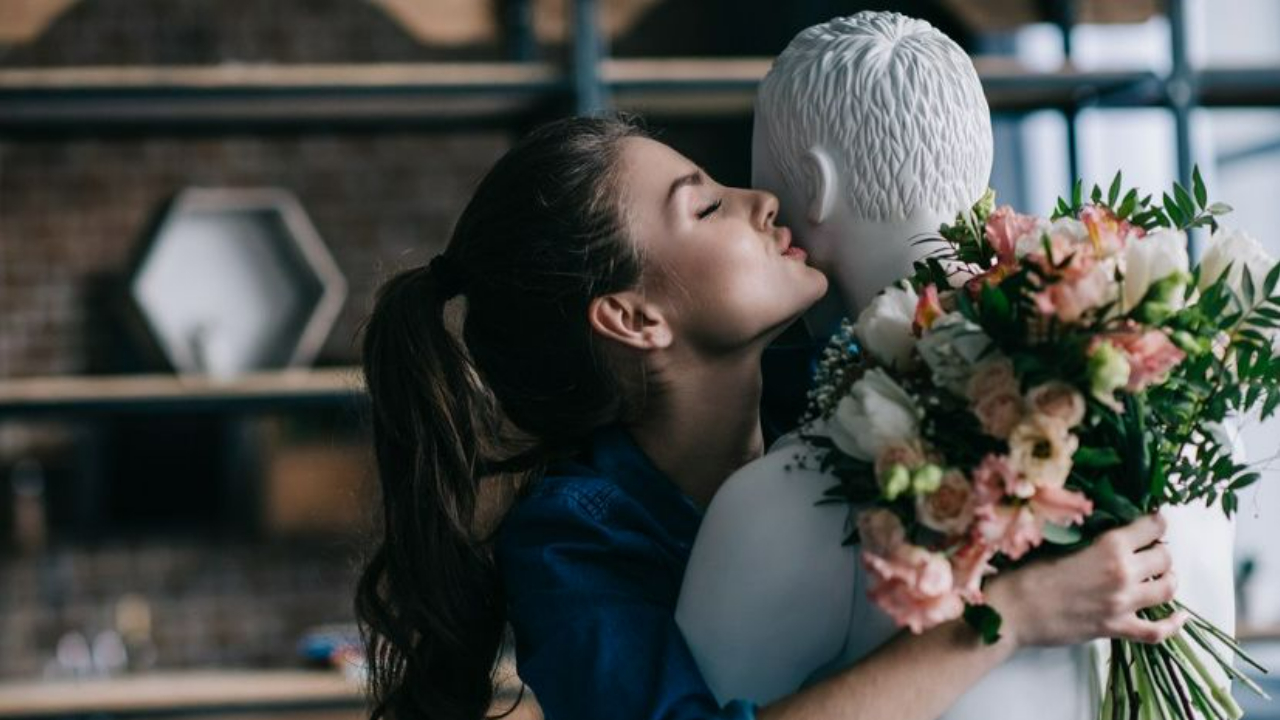 Did you know your story is the most compelling and powerful tool there is for connecting with people?
Life is about the connections we make and the impact we have. Connecting with people doesn't mean you share every bit of your life story; it means finding ways in your life to relate to someone. Not only is it beneficial to the ones you love, like family and friends… it can also be helpful in business relationships.
I had a real estate client mention she was a military child, and she moved so many times that she was finally looking for a "forever" home. I told her I could relate because I, too, was a military daughter, and I moved 12 times before the age of 12!
I felt a connection with her because of our shared experience. It gave me added motivation to help her fulfill her dream. We continued our conversations throughout the days and weeks of looking at listings. Finally, we found her "forever" home! She was so happy to begin her new life chapter, and I was thrilled to be a part of it. Moments like that make my job feel very special.
It's a great feeling to know that our life story can add a level of connection that creates a lasting impact. Your past is a gift in all its successes, bumps in the road, and perceived failures.
Your past holds your greatest advantage
"If you don't examine your life experiences, they have no value to you."
~ Rick Warren, author, "The Purpose Driven Life"
Your whole life, until now, is why you know what you know and why you have the ability to connect with others in a meaningful, thoughtful way. If you take a moment with a journal and a pen to write down life experiences that stand out the most, you'll have an opportunity to look at it from the perspective of who you are today.
Are you the same person? No, not at all. Can you list the ways it hurt you? In some ways, did it make you a better person? Are there things about yourself you're proud of in how you handled that experience? Can you see the experience through new eyes?
For me, my greatest tragedy was the loss of my beautiful 16-year-old son. It was unexpected and changed me forever. He died suddenly of bacterial meningitis, from life to death in less than 24 hours.
I know we sometimes struggle when we look back and see the struggles, the upsets, and the sorrows. But it's essential to open your mind to how it might have given you gifts. It's important to attach a new story to it… Envision yourself being at peace with all you've experienced and achieved… because all those life events in the past made you who you are, and they're the stepping-stones to the future. It's not easy to find peace with such a loss, but there's a level of acceptance that makes life worth living again.
Your life matters…
"There are a thousand ways for you to get noticed, but there's only one way to really touch someone. And that's to give them a reason to care, a story they can believe in."
~ Bernadette Jiwa, author
Have you thought about looking back on your past with new eyes? Can you find ways of connection from all you've experienced in your story? If you're like most people, you've had some major life events-those that were not always welcome. You had to regain your emotional ground, and that's not always easy.
Do you have a journal?
Honor yourself for how far you've come.
It's brought you to higher ground than you ever imagined.
I know the things that happened following my greatest tragedy…losing my son…has also brought me strength beyond measure. I made a choice to learn from my experience, discovering ways to live with acceptance and a new quality of life.
Grieving is an important passage that must happen for you to restore your life. I explored grief from many different perspectives. I sought out people who'd gone through the experience, and other parents who'd lost children. Their stories made me stronger. It was a point of connection I valued. I also sought professional guidance and found it so enlightening that I studied to become a Certified Grief Recovery Specialist®.
Allow yourself to use your life experiences, knowledge, and strength to create a new story… Yes, you've experienced tough times and had to make difficult choices but explore those as the "Story of You." Can you look at ways to find the gems you took from it? As hard as my son's loss was, I know I'm a better person because of it. It inspired me in so many ways.
I promised myself that one day I'd write a book for parents struggling with such a loss, and I did… How to Survive the Worst that Can Happen. It's a parent's step-by-step guide for healing after losing a child. It was the hardest thing I've ever written, but I know it means something. I gave my son a lasting legacy. It's in print, and it's forever.
Be proud of your story
Your experiences made you remarkable and unique. Be proud of your past and all its scars. Use those chapters in your life to connect with others. It will launch a future that is filled with true relationships and give you a lasting impact on this planet.
Now, rise and shine beautiful one. Grab a journal and a pen because you've got some writing to do. Self-discovery, exploring your past, and writing dreams for your future… all will help you see how your story matters.
Thank you for reading. In the years that followed my son's death, I learned so much about grief recovery and became certified as a Grief Recovery Specialist. I'm always sad when I refer people to my book because it means another child has died. If you are one of those, my heart is with you.
English version: How to Survive the Worst that can Happen (link to "Goodreads" outside of Medium)
Chinese version: How to Survive the Worst that can Happen (link outside of Medium)
Thank you for reading!

Are you a woman wondering if it's possible to live a more resilient life? I'd like to give you this free email course, Breakthrough to Living a Resilient Life. It could be just what you're looking for. It's simply 10 days, receiving 10 emails that will take you just 10 minutes to enlighten, activate, and move you forward with reaching your potential for the life you've dreamed of. No webinars to attend, no calls, just emails to provide you with some thought-provoking actionable steps. If you're a woman looking for some inspiration, Click here to sign up. It's free and with no obligation.